Multiple platforms to meet your property management software needs
Choose from two innovative platforms designed for real estate management: Yardi Voyager and Yardi Breeze. Both include accounting, operations and ancillary services for residential and commercial portfolios.
Voyager is a comprehensive system for real estate operators with unique and dynamic requirements. It creates a fully integrated central database of all property types — from multifamily properties and PHAs to shopping malls and airports — with the ability to add advanced services, run exactly the reports you need and leverage big data.
Breeze is a refreshingly simple property management system that works for residential, commercial, affordable housing, manufactured housing, self storage and associations. You can get started using Breeze in just a day, no advanced training or experience required.
Yardi Voyager
A single connected solution
Align your entire operation
Tailor your implementation
Access live & online training
Customize your solution stack
Yardi Breeze
Refreshingly simple software
Use on any device, anywhere
Get going quickly
Chat with our support team
Do more with Breeze Premier
Find out which property management software is right for you
Looking for new software? Considering replacing your current system? New to the industry and wondering what's available? Whatever your reasons for researching property management software, we're here to help with a guide that includes everything you need to make a smart decision a little more quickly. Choosing the right property management software to organize, optimize and grow your business is a big decision, but it shouldn't be overwhelming. Use the property management software checklist to help you make the right decision when reviewing the solutions available to you from any real estate technology provider.
Assess your needs
Start by deciding what you need from your property management software.
Explore features
Next, figure out which features are critical to your business and which would be nice to have. Are there any you could do without?
THE MANAGEMENT GROUP

100% of our residents signed up

"We use RentCafe for marketing, online applications, rent payments and work orders. 100% of our residents are signed up for online services so we can do business in any circumstances."

Jamin Harkness

View details

Cousins Properties

Jobs stay on-time and on-budget

"Yardi Construction Manager gives Cousins more visibility into project risk and milestones. Having one dashboard to view all project timelines and budgets greatly improves decision making."

Brandon Van Orden

View details

SRI Management

EHR makes our communication efficient

"We document everything digitally in Yardi EHR so everybody can see it. Staff feel confident about care they deliver, and residents feel confident in the care they receive."

Dennis McCarthy

View details
An industry leader for more than 35 years

Serving the world's top real estate companies

Award-winning property management software

Supporting businesses of all sizes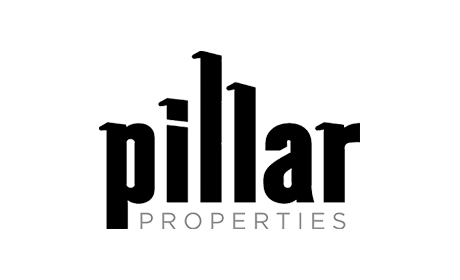 FAQ
Get answers to some of the most frequently asked questions about property management software.
What is real estate management software?
Real estate management software is technology that makes asset and property management easier. It helps landlords, investors, leasing agents, maintenance technicians and other real estate professionals track and execute projects and data more efficiently. It also makes renting easier for tenants because it allows them to make payments, sign leases, request support and otherwise manage their accounts online. Our real estate management software includes integrated solutions for accounting, marketing and lease execution, market intelligence, energy management, end-to-end procurement, business intelligence and much more. We have options for all portfolio types and sizes.
What is the best software for property management?
The best property management software maximizes efficiency, convenience and ROI for property managers, occupants and investors. Yardi software produces these outcomes by automating business processes, consolidating data and enabling execution of all operations from a single platform.
What are the benefits of a single connected solution?
You can work more efficiently and make informed decisions that create value for your real estate assets. Asset managers, portfolio managers, investment officers and others will have a degree of confidence and credibility that's only possible with full deal pipeline visibility, insight into operational and financial performance, regulatory compliance, fast identification of opportunities and accurate revenue predictions.
What's wrong with a best-of-breed approach?
Maintaining multiple systems can be expensive, time-consuming and error-prone — making it hard to access and analyze your data. We seamlessly integrate asset management, facility operations, forecasting, financials, construction and leasing in one system. The result is a simplified IT footprint and lower total cost of ownership.
How often should you evaluate new property management software?
You should reassess your property management software every few years and see what's new on the market. Competing successfully today requires more than managing properties. You also need to drive revenue, attract and retain tenants, and satisfy a range of stakeholders. Additionally, residents and tenants think of things like mobility, energy management and self-service options as essential features, not add-ons. They're built into our platforms.
Why do real estate investors need to understand property-level operations?
Day-to-day operations are intimately tied to asset value and investment performance. Our solutions help attract and retain occupants with advanced marketing and online services, for example. Electronic billing significantly cuts the cost of collecting and processing rents. Our award-winning energy management systems reduce HVAC costs and ensure regulatory compliance without reducing comfort. By connecting business intelligence at the investment, operations and financial levels, our platforms drive value for funds holding real estate assets.
Does Yardi offer custom property management software?
We will work with you to customize a solution stack that fits your unique business. We also offer customizable solutions like mobile apps and websites for your properties. Not sure we have what you're looking for? Get in touch. Our continued innovation wouldn't be possible without feedback from our clients.